Here are some pictures of the back of the block where those tapped plugs sit for my temperature senders:
Oil Temp Sensor Located Below the Filter (Below)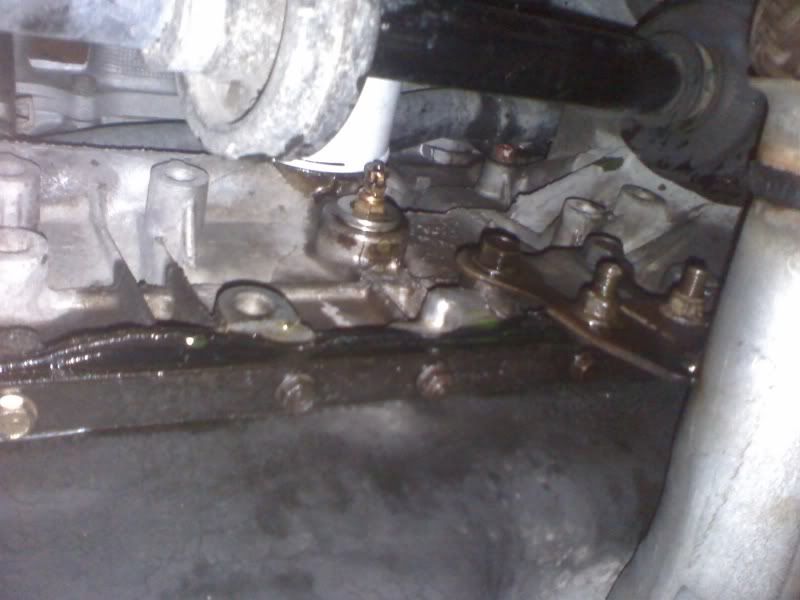 Coolant Temp Sensor located farther up the block to the right of the Oil Filter (Below)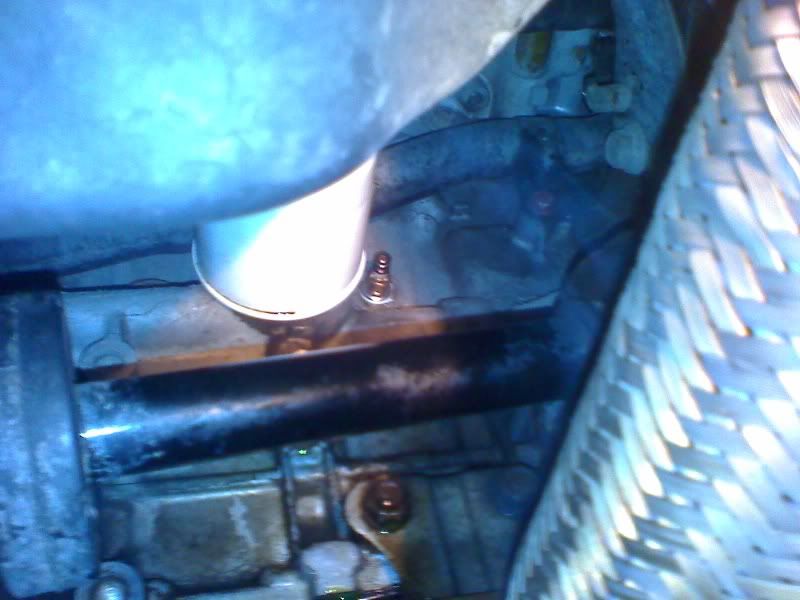 Yes I know my oil pan gasket is bad, part of the reason i aquired the windage tray and oil cooler. If you gotta fix something upgrade!

Also all the oil and coolant you see is just leftover from the sensor install. The filter was removed before the oil drain plug tapped for the sensor was installed. The coolant sensor is right in the water jacket.