(FYI pics updated occasionally in the latest pages of my MR thread. check it out.)
ENGINE:
jdm h22.
m2a4 transmission.
ngk sparkplugs.
ngk sparkplug wires.
red aem cold air intake with aem air bypass valve.
Dc sports header.
magnaflow cat.
2inch mid pipe.
3a racing Axel back muffler.
Red high tempature painted valve cover.
optima yellowtop battery.
EXTERIOR:
jdm honda oem sedan visors.
oem honda sunroof visor.
92-93 amber corners.
DIY blackhoused headlights with painted yellow high beams.
g-square grill.
coupe legend lip.
usdm oem foglights.
oem honda gold emblem kit.
INTERIOR:
jdm broadway wide rearview mirror.
full oem tan leather interior.
oem honda tan floor mats.
SUSPENTION/WHEELS:
koni neuspeed sp3 yellow shocks paired with koni spec ground control sleeveover perches with ground control spec eibach springs.
upper rear tower ultra racing one pice strut bar.
front strut tower ultra racing one pice strut bar.
progress lower rear sway bar.
16'' rota track R2 rims with 205/45/16'' nitto neo gen tires. (on the car.)
15'' oem alloy wheels with 195/60/15'' tires. (in storage.)
15'' oem se alloy rims. (in storage)
AUDIO/ELECTRONICS:
pioneer in dash dvd player.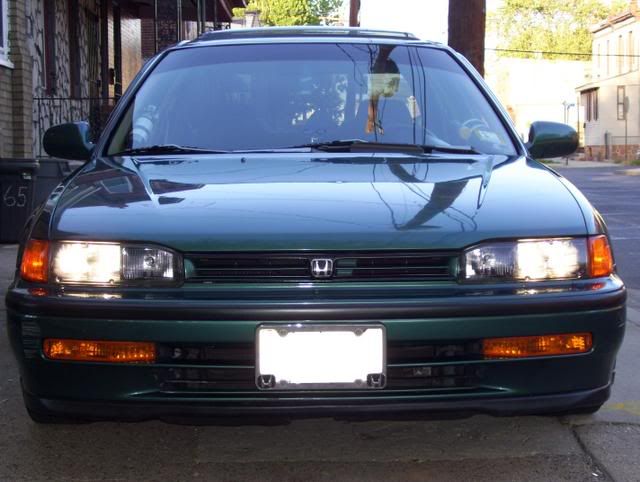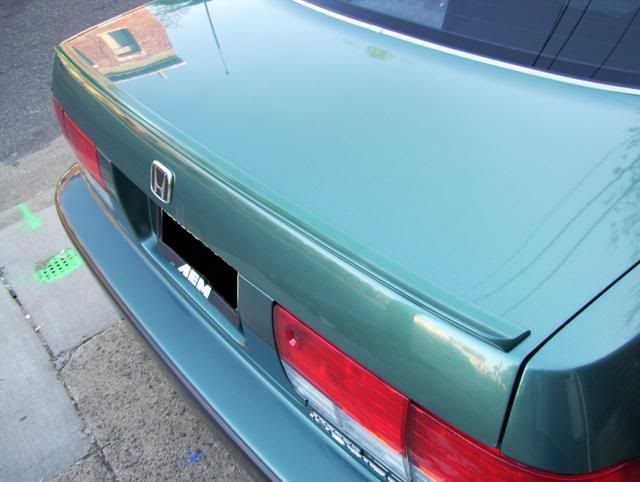 this is my ride, ive done some mods here and there and i like what i did so far. hope yall like her, any comments are welcomed. i got more pictures and ill try to post up later. this is my first member's ride page and i hope i did it right.