Ya, i agree. I haven't thought up a good method yet, but I will.
Well, took the car for another drive today. Got my first drive video ........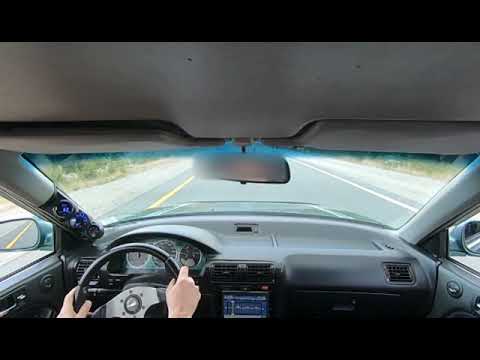 I would say I have about 3-4 hours of driving on the engine after rebuild. Doesn't leak a drop, works just great, except.....
Catch can...
Hmmm... so problem not solved after all.
Oil level is fine. This leads to the question, when and why do people route the catch can back to the pan. How much blow by is acceptable. I'm guessing that all engines when built have little blow by (assuming piston rings are good). As the engine wears out you'll get more and more, and may require the catch can to loop back to the oil pan or empty the can. My compression is good, but ..... I get this issue. I read online about people having good compression but also have this. I went 5 years without this issue prior. So I'll guess it's rings that need replacing or have worn a bit. Any thoughts folks?